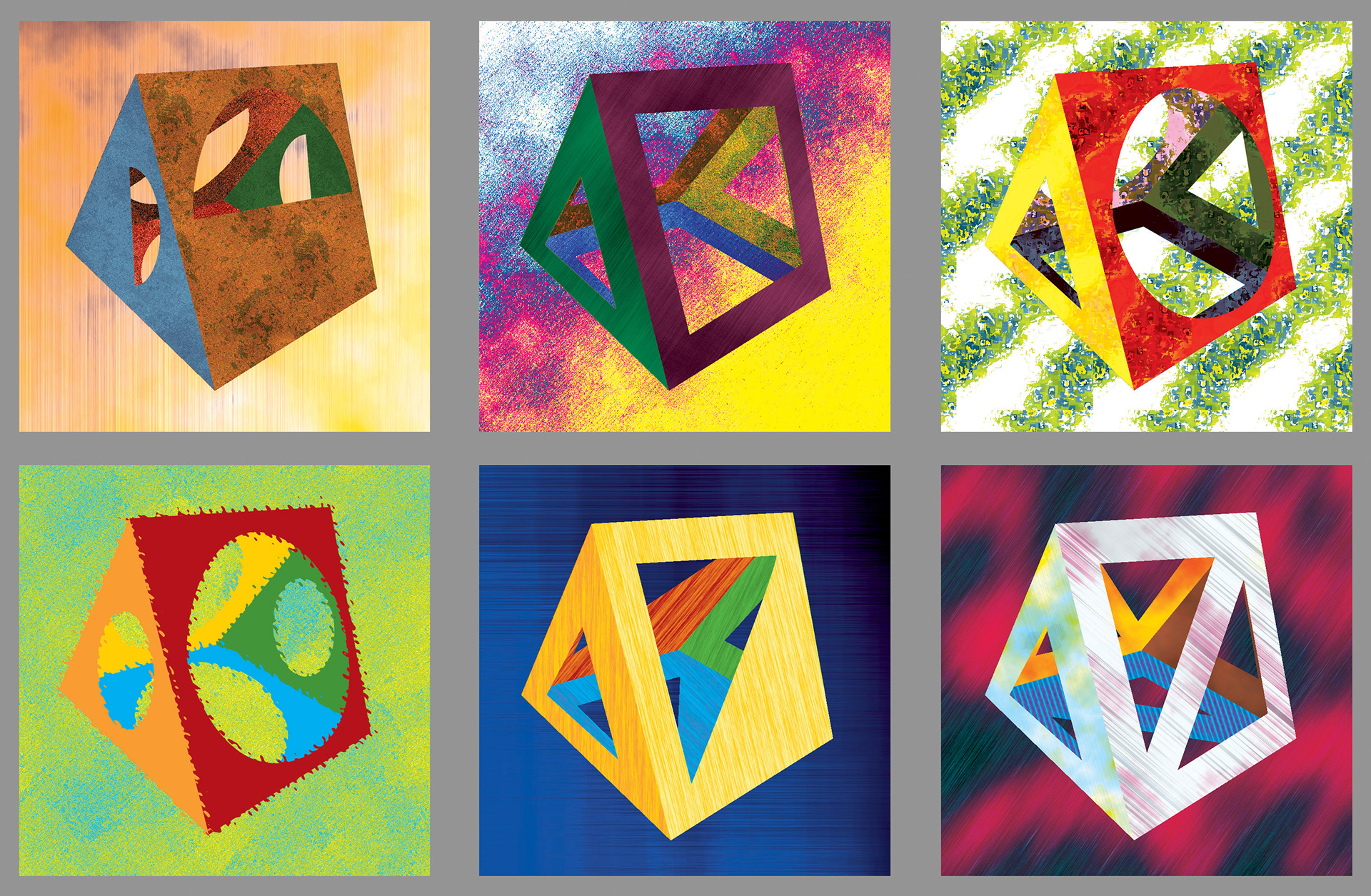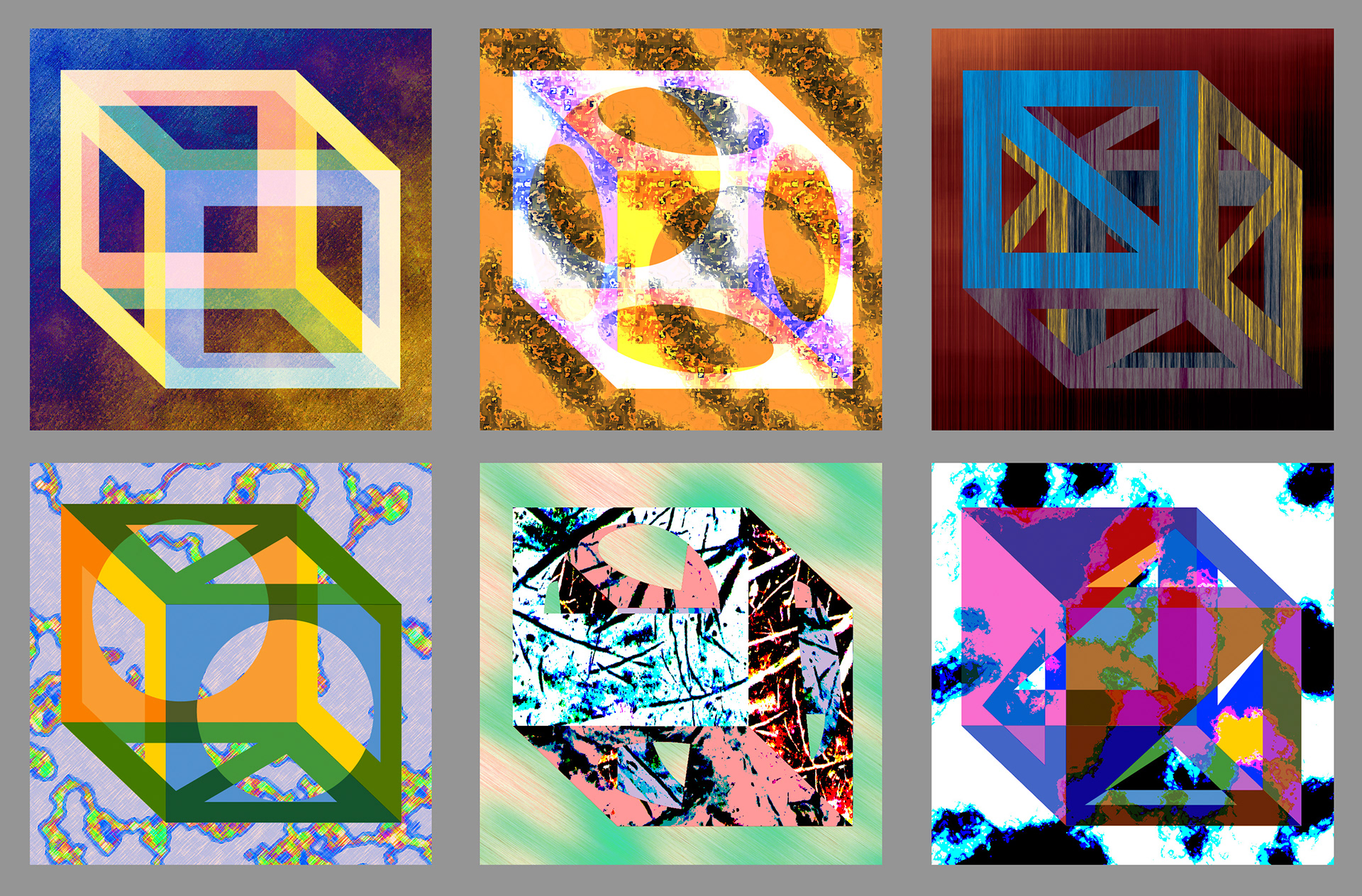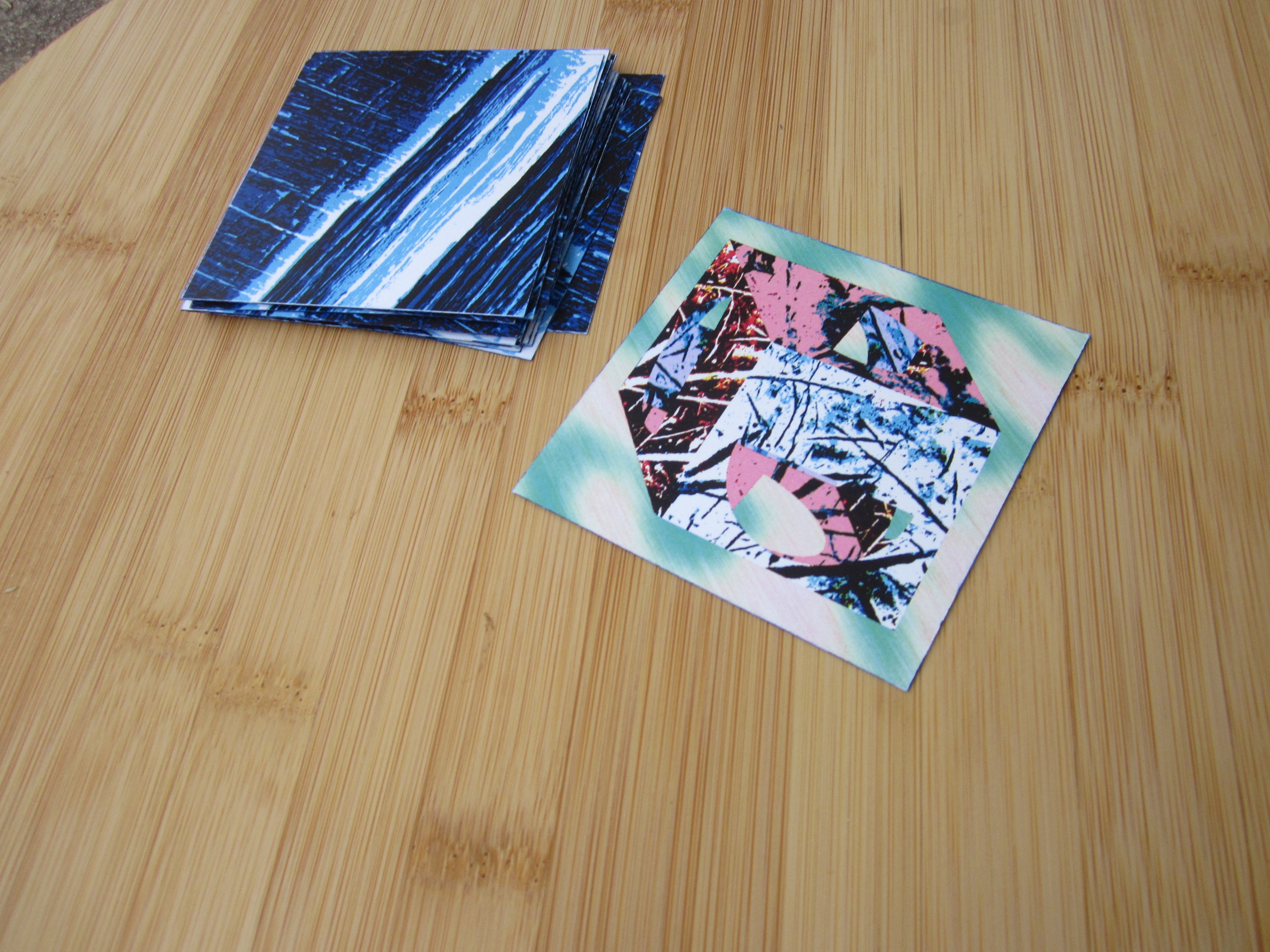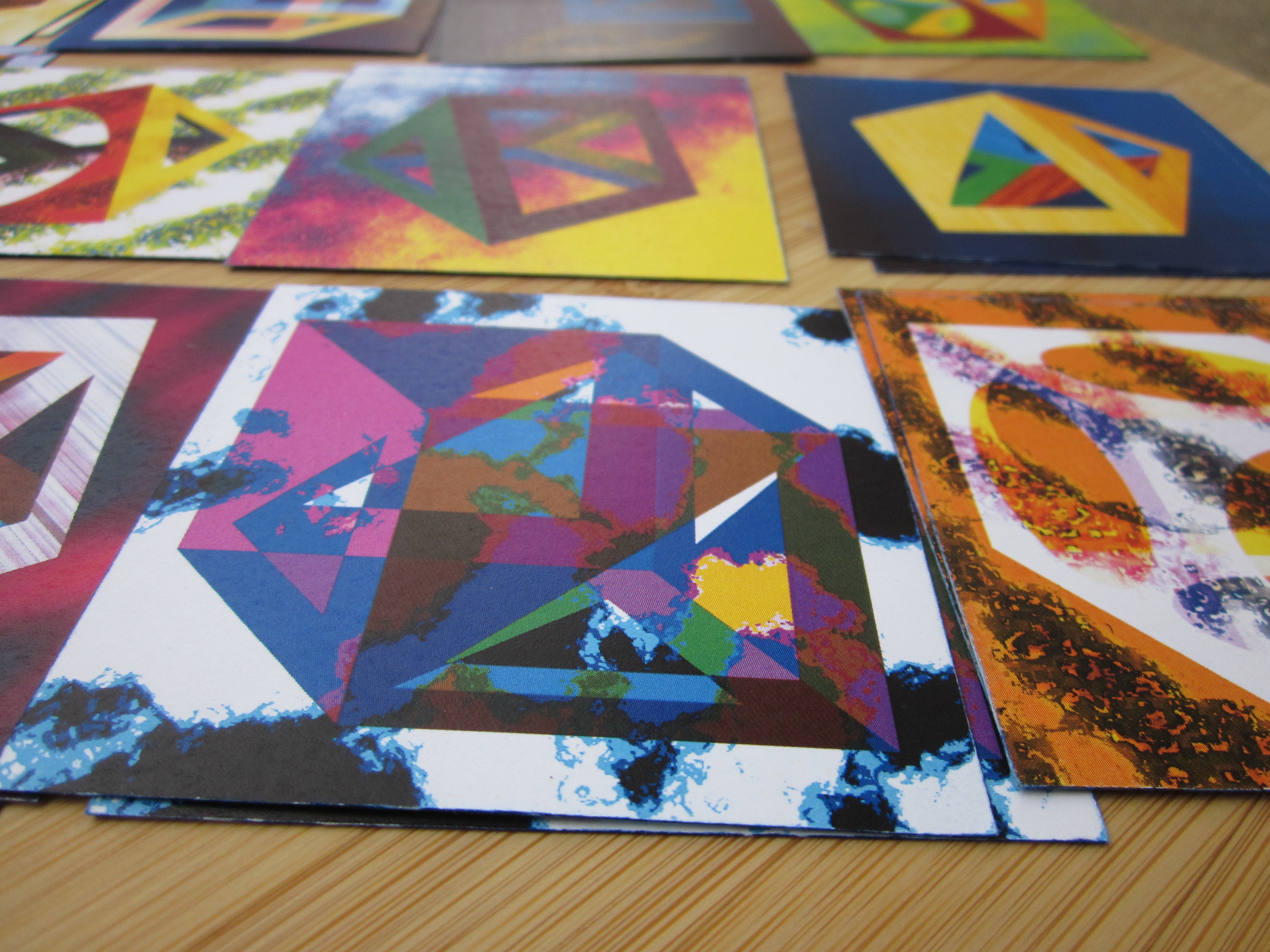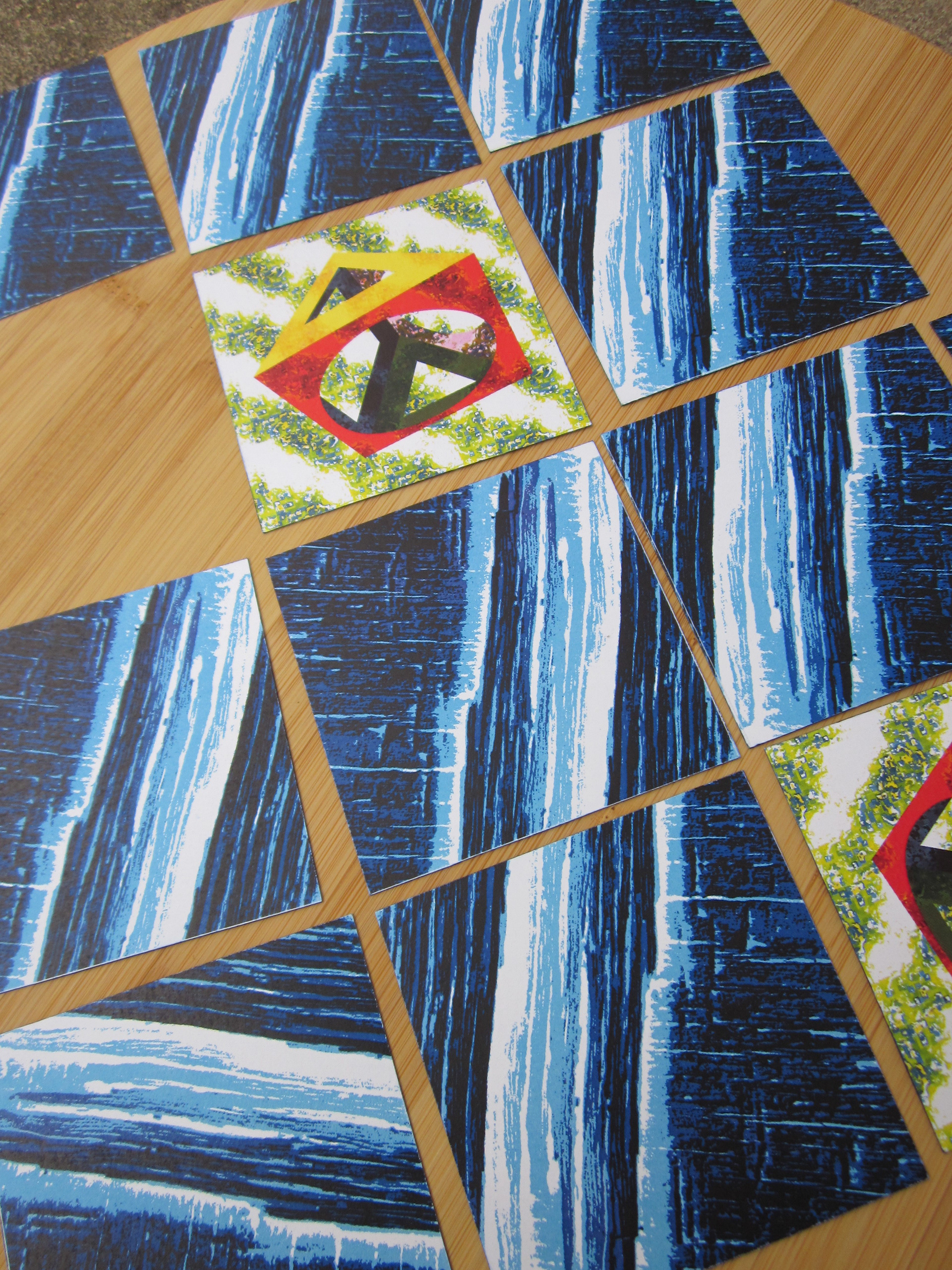 Problem: Create a Memory Card Game consisting of 12 design pairs using Photoshop

I decided to focus on playing with patterns and textures I could create in Photoshop. Keeping with some aspects of traditional memory games I chose to make square cards, each 2x2 inches, and I kept my composition very simple, just a series of cubes with shapes cut out of each side.
For the back side of the cards I stylized a photo I had taken of the peeling wood finish on an old door.